Welcome To:- THE WORLD OF SAI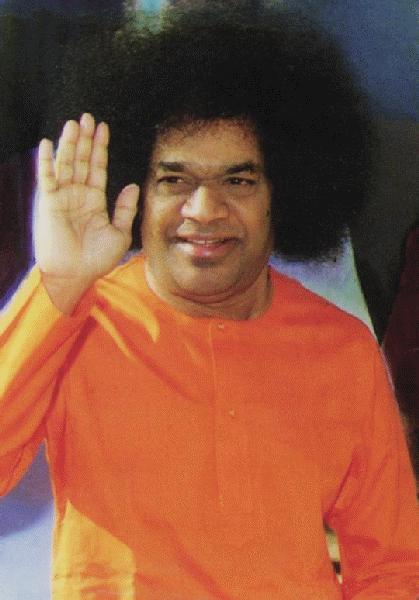 BHAGWAN SHREE SATHYA SAI BABA


There is only one religion, the religion of Love; Start the Day with Love;
There is only one language, the language of the Heart; Spend the Day with Love;
There is only one caste, the caste of Humanity; Fill the Day with Love;
There is only one law, the law of Karma; End the Day with Love;
There is only one God, He is Omnipresent. This is the way to God.


Action with Love is Right Conduct. Bear all and do nothing;
Speak with Love and it becomes Truth. Hear all and say nothing;
Thinking with Love results in Peace. Give all and take nothing;
Understanding with Love leads to non-violence. Serve all and be nothing.


Hands that help are holier than lips that pray.
Learn to give, not to take. Learn to serve, not to rule.
Make your life a rose that speaks silently in the language of the heart.
The Grace of God is like insurance. It will help you in your time of need without any limit.
----- BABA


Swami's address in Puttaparthi:
Bhagavan Sri Sathya Sai Baba
Prasanthi Nilayam,
Anantapur Dt., AP 515 134,
INDIA

Swami's address in Brindavan:
Bhagavan Sri Sathya Sai Baba
Brindavan, Kadugodi
Bangalore 560067,
INDIA

You are the Visitor No:-
Please Sign My Guest-Book
Sign My Guestbook

View My Guestbook
Click Here to View Baba's Aarti & Vibhuti Mantra.

This Is a Personal Site Dedicated To Sathya Sai Baba.Created & Maintained by Rohit Kulkarni.
Please Mail Your Comments at rohitk82@hotmail.com

This Site Supports Frames and best viewed in Internet Explorer 5 or above and
in 640*480 True Colour Resolution.
The Articles in this site are not of my own.They are collected from various sources From the Net.
Thank You For Visiting This Site.Have a Good Day!
Last Updated on Saturday,May 12' 2001.